Seat Belt Repair for flooded & Water Damaged Vehicles?
Seat Belt Repair for flooded & Water Damaged Vehicles?
Yes, MyAirbags Repairs Seat Belts from Flooded Vehicles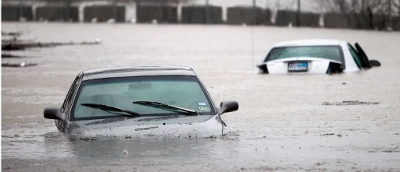 Common Seat Belt Issues Caused by Flooding & Water Damage
SRS Airbag Light On

Water can oxidize seat belt wires which can result in a bad connection. If this is not resolved, you risk not having the airbags deploy in an accident. 

Seat Belt Does Not Retract

Water can rust the internal seat belt components.

The leveler system can have debris or rust. 

The leveler system is sensitive to height changes which can cause deployment if a vehicle is in a rollover accident.
In addition, some seat belts have electronic modules attached to them that can be damaged by water.  Mercedes, Audi, Infiniti and other European-made vehicles commonly have electronic seat belt modules. Yes, we can repair these as well!
Start Your Seat Belt Order Today!
To create an order online:
Visit our website MyAirbags.com
Add service

 

to cart.
Create an account or check out as a guest.
We recommend that you create an account so you can track the status of your order.
Select your payment option online and complete your order.
Package your part and send it to us.
Send items to us:
MyAirbags
1707 Enterprise Dr
Suite D
Buford, GA 30518
Include with your part:
Your Name
Your Return Address
Your Phone number, email address
Year, make and model of vehicle.
If you have a special request or an update to your order then that can be done after we receive your part. Do not include any notes with your order. After we have your part, you can call, email or text us for any order changes or with any special tech notes/instructions.
Keep your tracking number handy! So, you will know when it gets to us.
How to package:
Please make sure that your item is securely packed covering any fragile plug, screen or corner. Please use enough bubble wrap or newspaper to make sure the item does not get damaged in the post. Sometimes we receive some very badly packed parcels where the item has been damaged during transit.
Carefully remove your part from your vehicle. Please see our

 

seat belt removal instructions and video, if you are not sure how to remove it or take it your local body shop.
Securely pack your part using the correct box so that your part cannot be damaged in transit. Take special care when packing.  
Include: Name, Return Address, Phone Number
Send your part to: 
MyAirbags
1707 Enterprise Dr,
Buford, GA 30518
After we receive your part will be rebuilt and sent back to you within 24 hours.
Proudly

 

Made

 

in

 

America
No matter what color you choose for your seat belt replacement, the webbing is made in and assembled with the pretensioner in the USA. Aside from the benefit of helping the local economy, there are other benefits to using our seat belt services with Seat Belts that are Made in America. Many other companies will purchase seat belts that are made overseas in China because the cost may be lower. The problem with this is that most Chinese belts do not meet Federal Motor Vehicle Safety Standards (FMVSS). From an aesthetic view, if you are replacing one belt with webbing meant to match what is in your vehicle, you may be disappointed to find that the thread colors from seat belts made in China often are not an exact match.
Start Your Seat Belt Order Today!
Questions? Call us at

 

888-779-9029

 

or

 

submit a request.
**All seat belt products and components are inspected and tested in accordance with the conditions and requirements of FMVSS (209,302), ADR04, ECE R16, and SAE J386.
Topic starter
Posted : 09/04/2021 10:48 am