[Sticky]

Airbag Light is On - After Vehicle Accident. What can I do to fix it?
Airbag light on?
Airbags deployed?
Diagnostic tool reads "crash data stored"
Dealership tells you that you have a bad module?
If your vehicle was in an accident and your airbag light is on, you will need to have your airbag module reset. The airbag control module will store crash codes, hard codes, soft codes, and latch codes. Dealership or body shops cannot clear these codes with a diagnostic scan tool because the unit is locked after an accident. At MyAirbags, our technicians will fully test your module and restore it to its OEM original factory state, saving you hundreds of dollars.
---
New module vs Reset module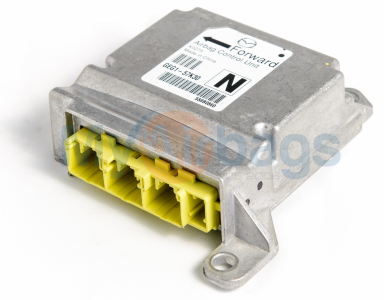 It is always best to send your original module to us for reset to avoid an additional trip to the dealership for coding. Most of the late model cars will have a partial VIN stored in the airbag control module. When you send the unit to us we will restore it to its factory state, and keep all configurations the same.
Hard codes will be stored in the module after even a small accident, but now the same module can be reused. Reusing the module will save time and money, because a new one will need to be programmed to your vehicle VIN which can be expensive.
https://www.myairbags.com/product-category/repair-return/airbag-module-reset /">Start your order today!
---
Seat belt locked ?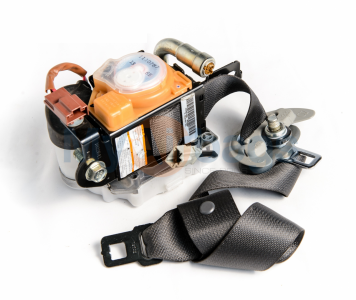 Check your seat belts to see if they are locked, stuck, loose or do not retract. If they are then they will need to be replaced or rebuilt.
See our Seat Belt Repair Service
What is my next step?
Step 1 Carefully remove the locked airbag module and seat belts from your vehicle. If you are not sure how to do this then please initiate a chat or send us an email for further assistance. You can also view our technical support videos on removal instructions.
Step 2 Securely pack your item using the correct box so your unit will not be damaged in transit. Take special care when packing!
Step 3 Use our label and take the package to any Walgreens, Dollar General or FedEx shipping store. Here are more FedEx drop-off locations near you. Keep your tracking number handy so you can track it all the way to our facility.
If you have a special request or an update to your order then that can be done after we receive your part. Do not include any notes with your order. After we have your part, you can call, email or text us for any order changes or with any special tech notes/instructions.
Once we receive your part, we will run diagnostic tests to identify the problem. Your part will be reset or rebuilt and sent back to you within 24 hours of us receiving it. If it is determined after testing that we cannot repair your part, you will only owe shipping. There is no repair charge.
Topic starter
Posted : 08/20/2021 4:08 am
After installing airbag module, light was still illuminated.  Took vehicle to shop and no codes were found.  What is next step?  
Posted : 02/02/2023 11:02 pm
Thank you for reaching out
1. Make sure module is bolted down properly(grounded to body)
2. Check connector pins inside the module plug are NOT bent.
3. Ensure that all harness plug connections are plugged in all the way into the airbag control module.
4. If anything else was replaced or repaired. Make sure that all the connections are on properly.
Posted : 02/03/2023 10:58 pm
All connections confirmed ok.  Additionally several of the steering wheel functions are no longer working such as radio controls, hands free calling etc.
Posted : 02/04/2023 2:17 am
Your airbag module got nothing to do with your phone or stereo control. You might want to talk to your local mechanic about this issues.
Posted : 02/04/2023 2:24 am
the air bag light is still on.  No codes are found  through OBD.  Do I need to return the module again?  All connections are good.  
Posted : 02/04/2023 9:39 pm
If you want we can take another look at your srs control module. Please contact customer support with your order number ready.
Posted : 02/04/2023 9:48 pm