Airbag lights is still on
Hello we reset airbag module with you.and bought new seatbelts.  Still after putting the module back the lights are still on for airbag as well as few other lights. Can you pls siggeat how to get rid of lights on the panel?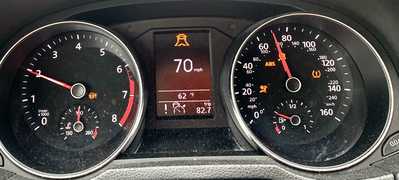 Vehicle Make
Volkswagen passat 2018 R line
Topic starter
Posted : 12/31/2022 12:45 am
I apologize that you're still having issues with your part!  Could be that you have an active code. Please have your part scanned for codes and let Costumer Support know what codes you are getting so they can create a support ticket and have a technician reach out. Make sure you have your order number ready when you call.
Thank you!
Posted : 12/31/2022 2:17 am
The code 01321-004 Airbag Control Module J234 No Signal Communication. If you are using a diagnostic scan tool and you are getting NO codes or no communication with the module. It could be that the scanner you are using is not scanning the SRS Airbag System, or there is no power going to the module. Make sure the scanner you are using has the option to scan SRS airbag system, if so check all the fuses to make sure none are blown causing a loss of power to the module. You can also try a different diagnostic scan tool.
If you are having communication or no code issues then it is best to:
1. Ensure that module is bolted down tights with all bolts.
2. Connector Pins inside the module plug are NOT bent.
3. Ensure that all harness plug connections are plugged in all the way into the airbag control module.
4. Make sure you are getting power to the module.
Posted : 01/05/2023 5:56 pm