My dog chewed my seatbelt
My dog chewed my seatbelt about half-way through. I've tried to remove the seatbelt for mail-in-repair but I'm really not comfortable doing that myself for fear of damaging the interior. I'd like to make an on-site appointment to have the seatbelt removed/repaired.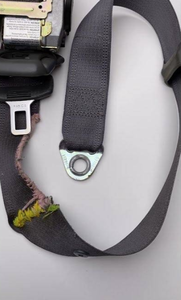 This topic was modified 4 months ago by
Mulvad
Topic starter
Posted : 08/16/2023 6:10 pm
Unfortunately, we do not offer an onsite install or uninstall option for our customers at this time. I would suggest if you do not feel comfortable uninstalling your seatbelts yourself, to follow up with a Certified Mechanic and/or a Certified Dealership to better assist you with that service. 
 
Feel free to visit our Youtube channel for we have a lot of helpful "How to" videos available for our customers.
Hope this information helps!
 
https://www.youtube.com/@MyAirbags
 
 
Thanks for choosing MyAirbags!
Posted : 08/16/2023 6:13 pm